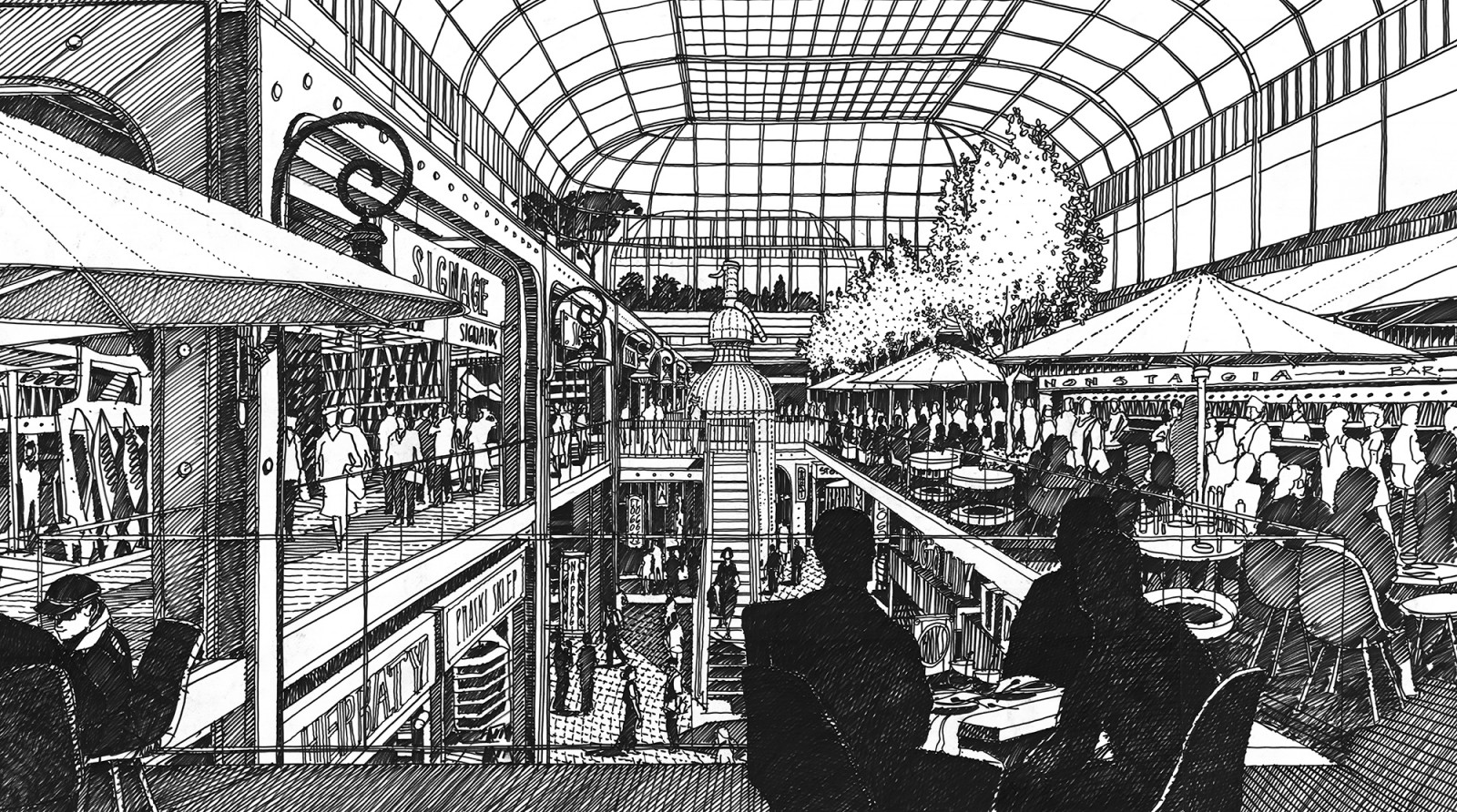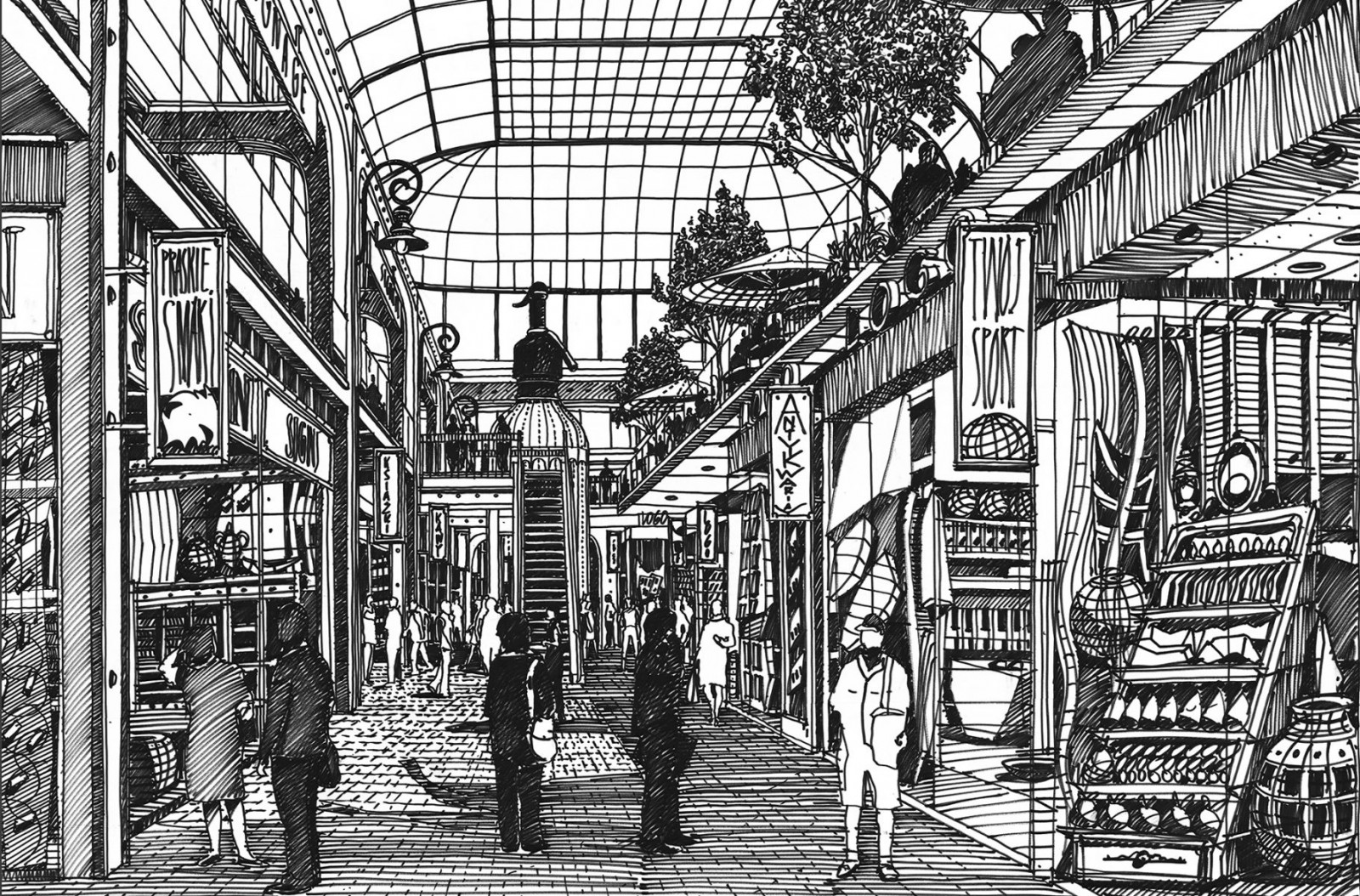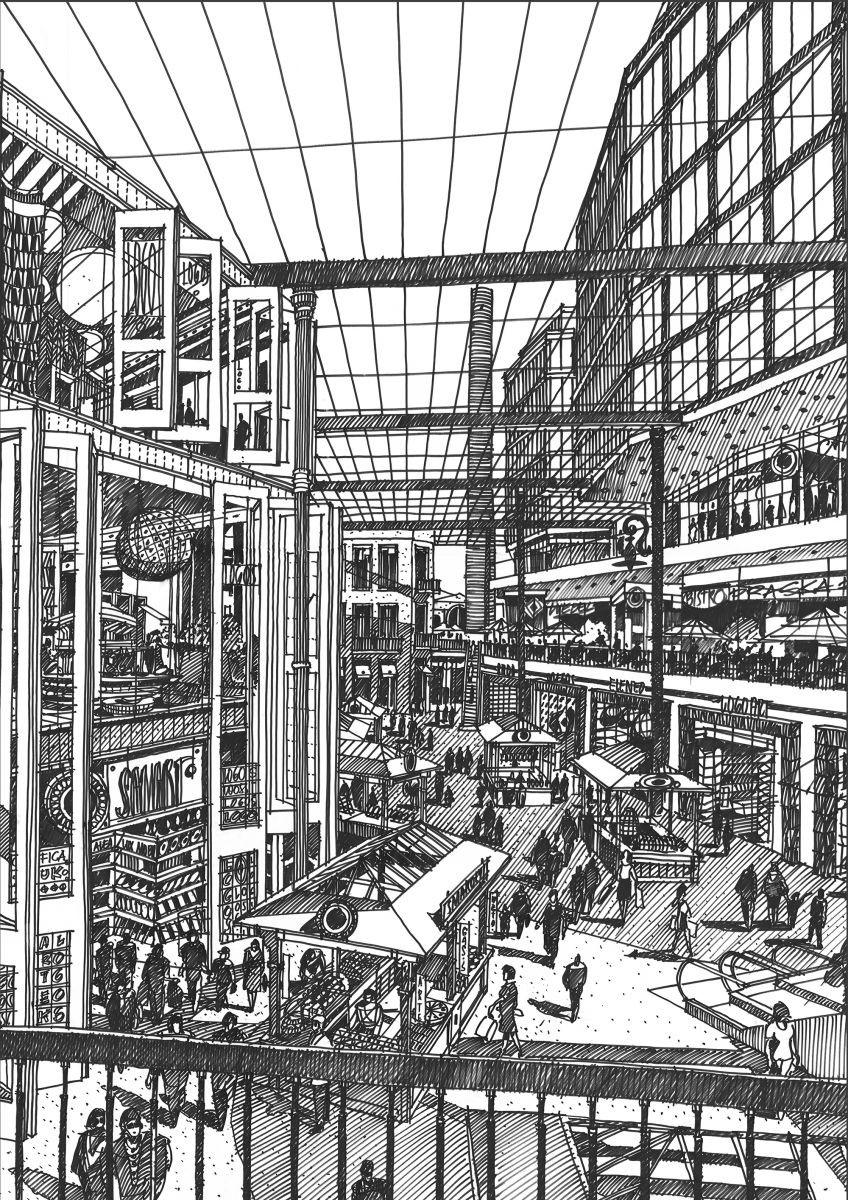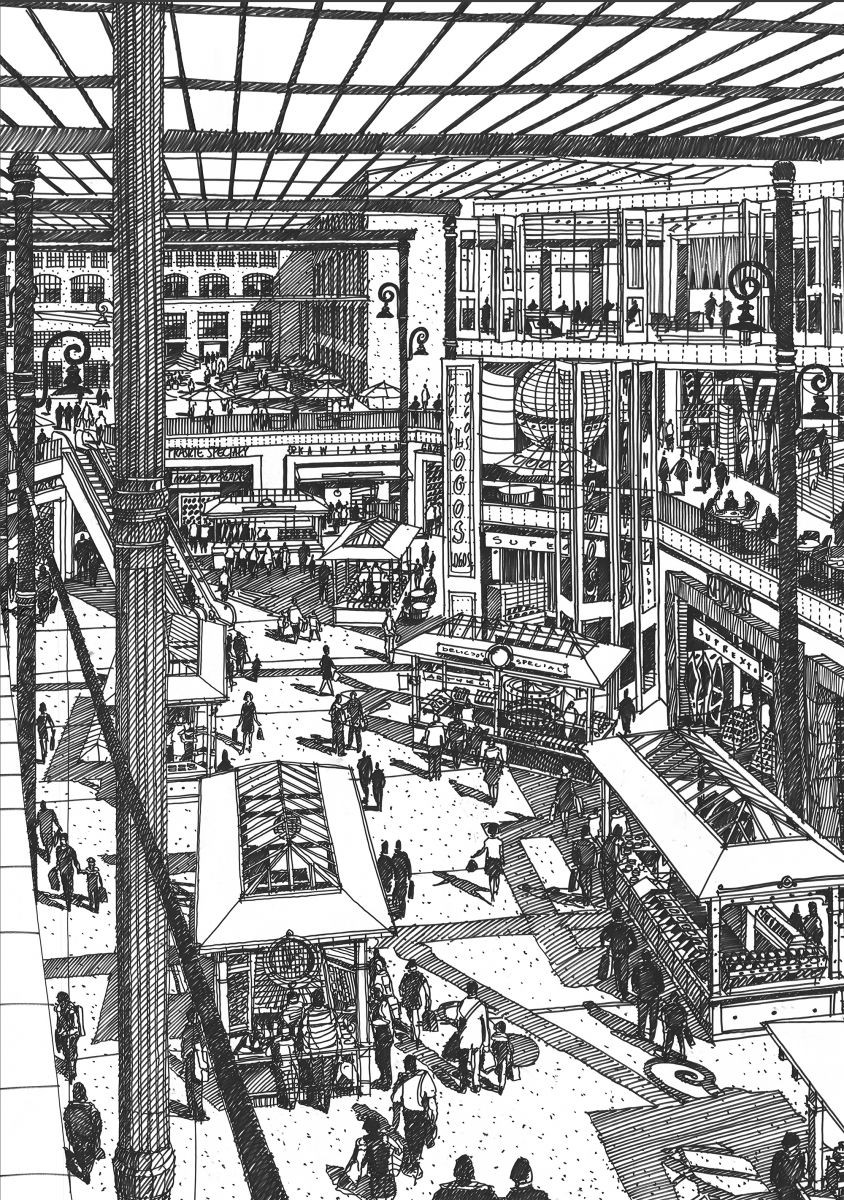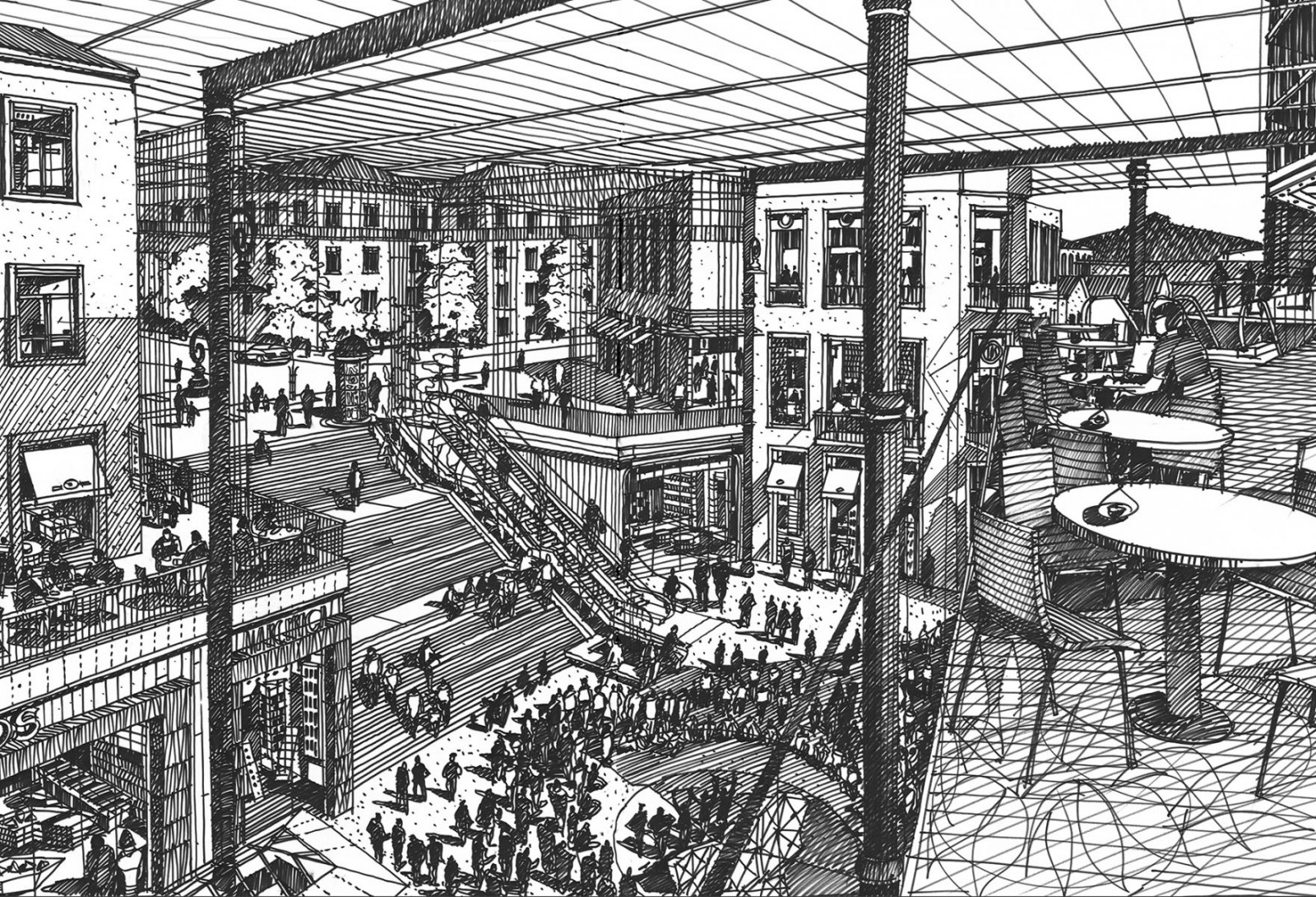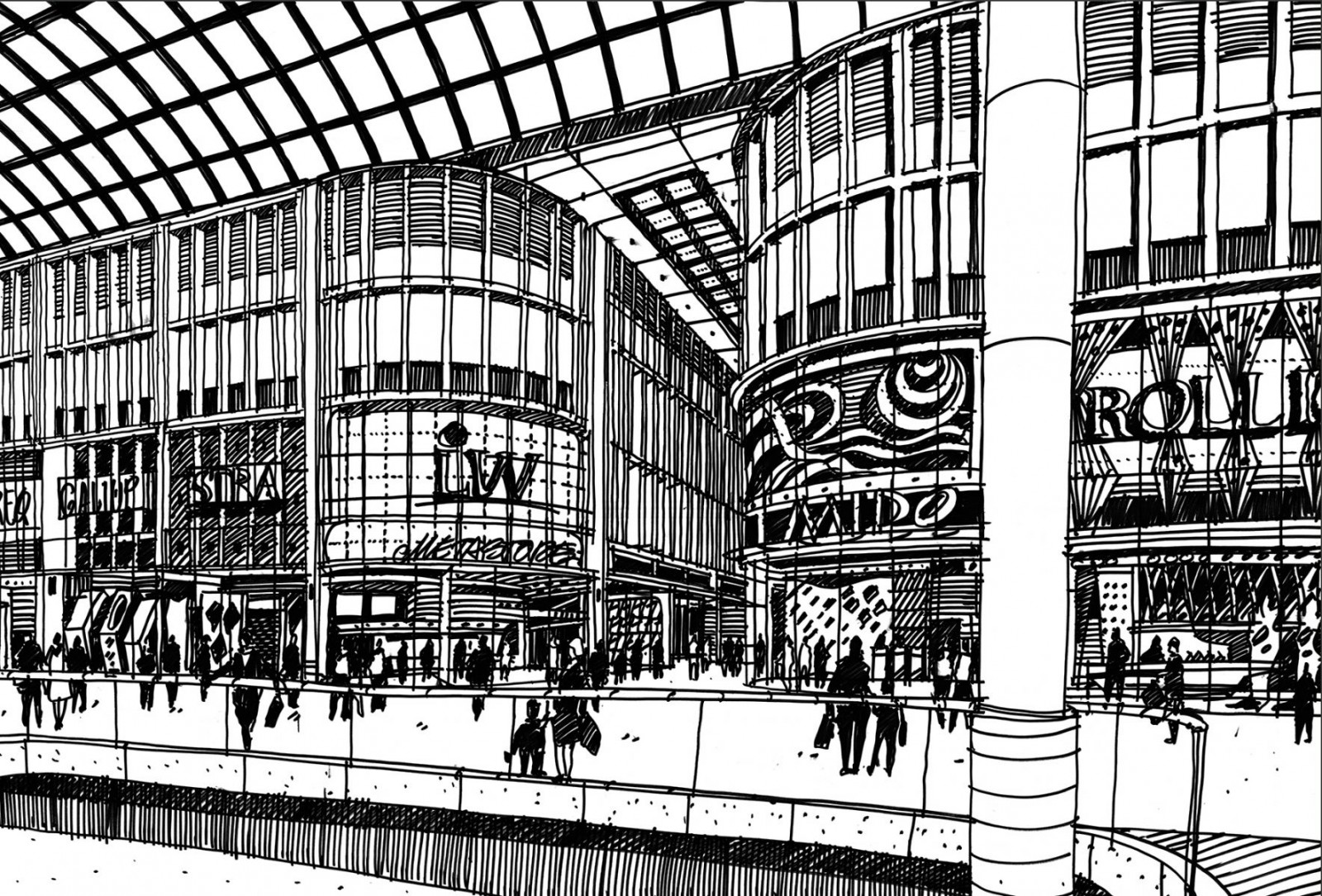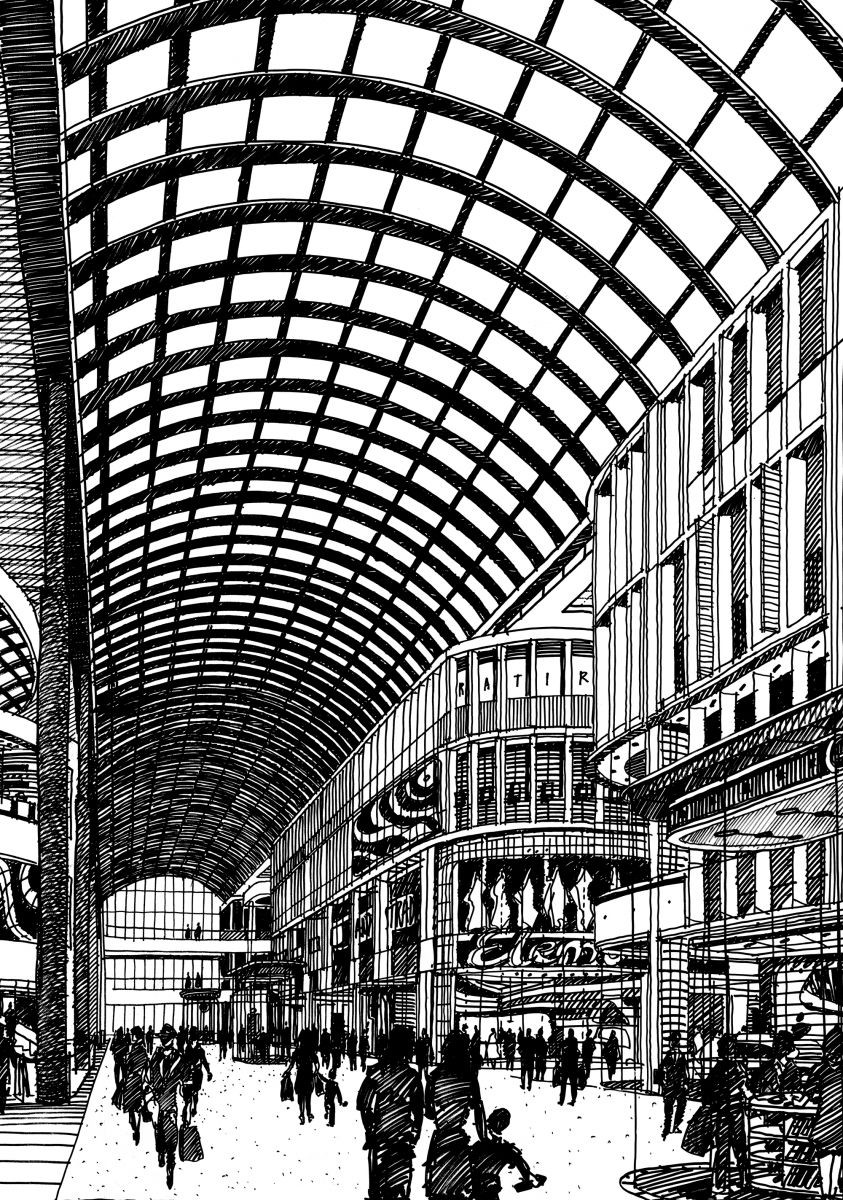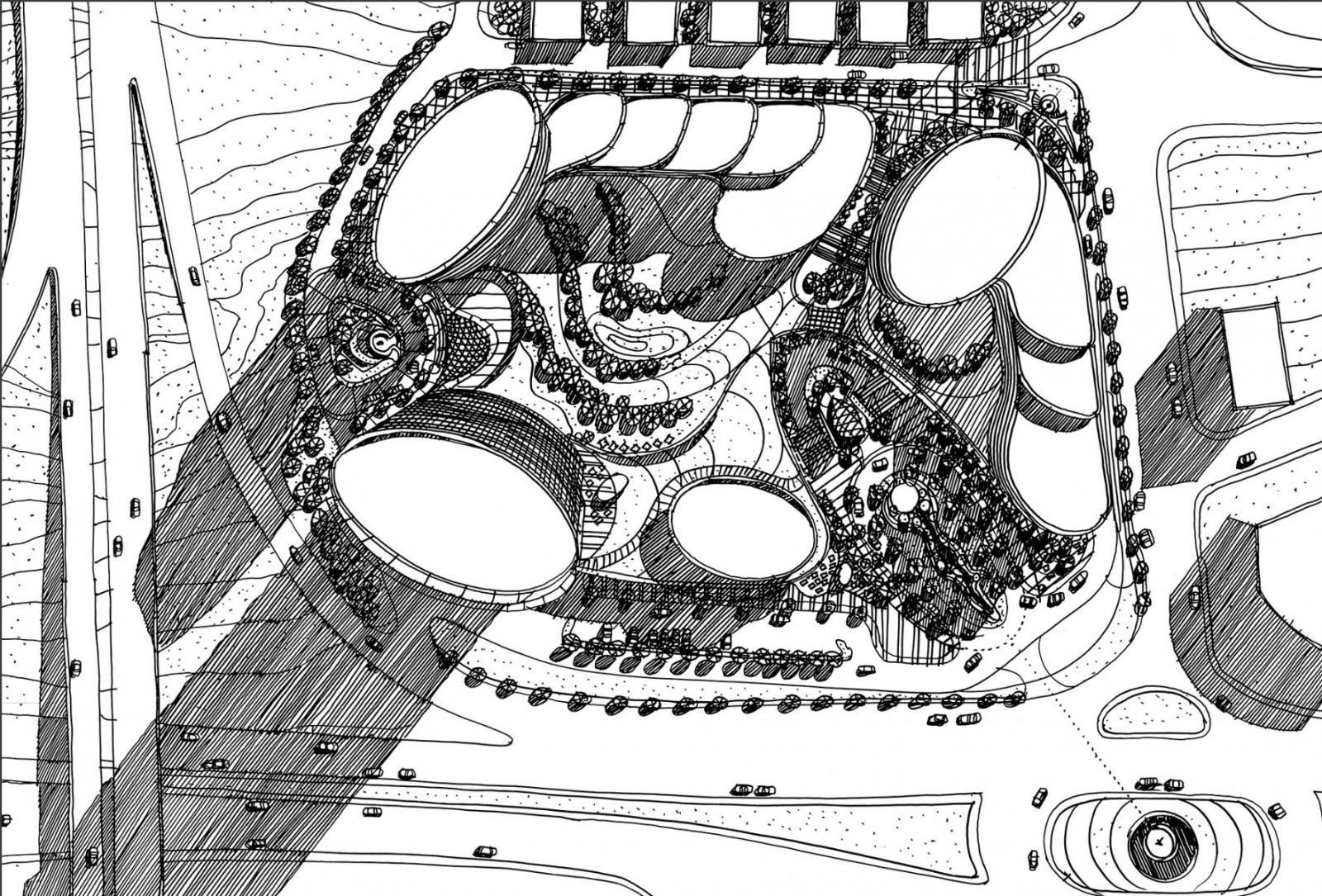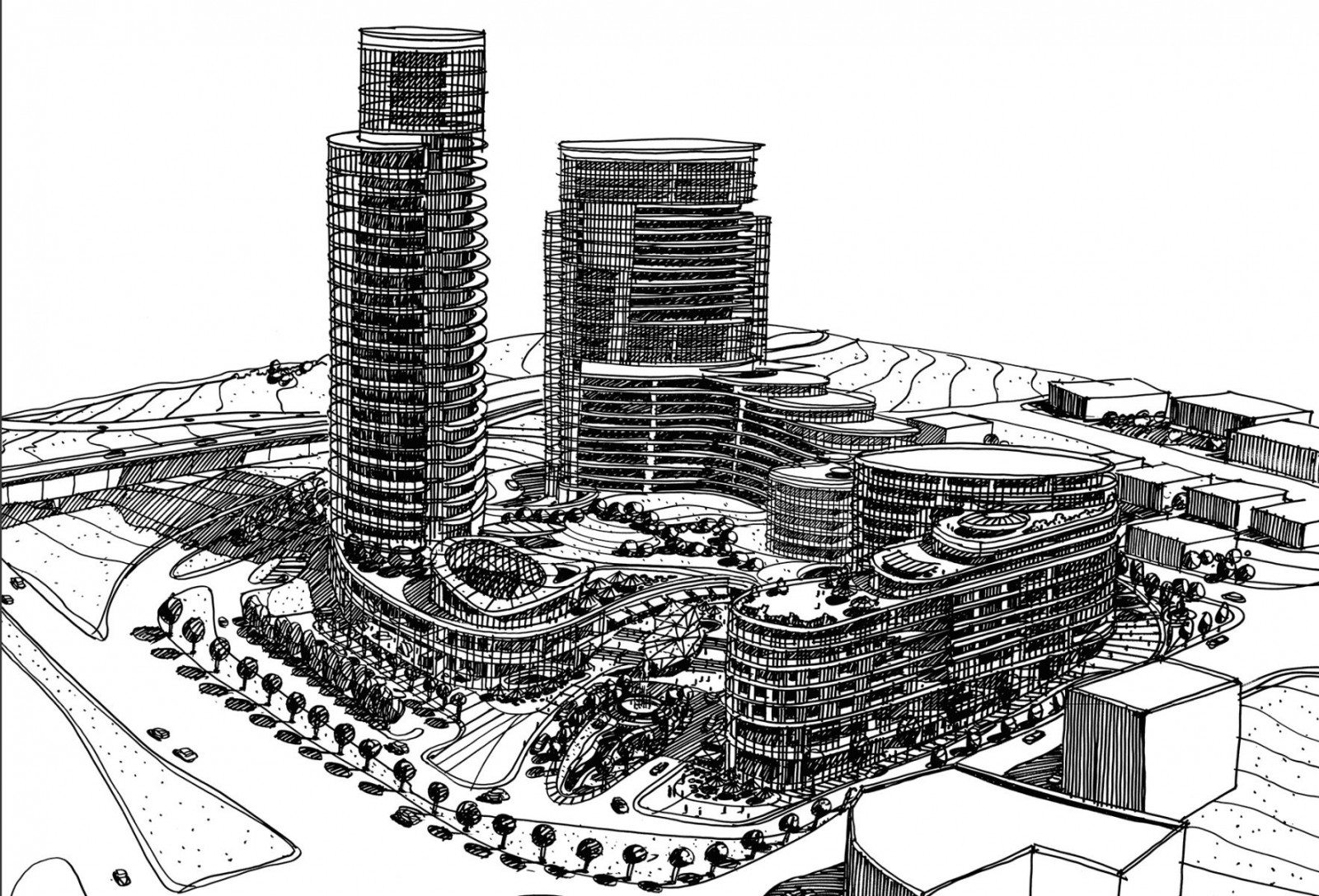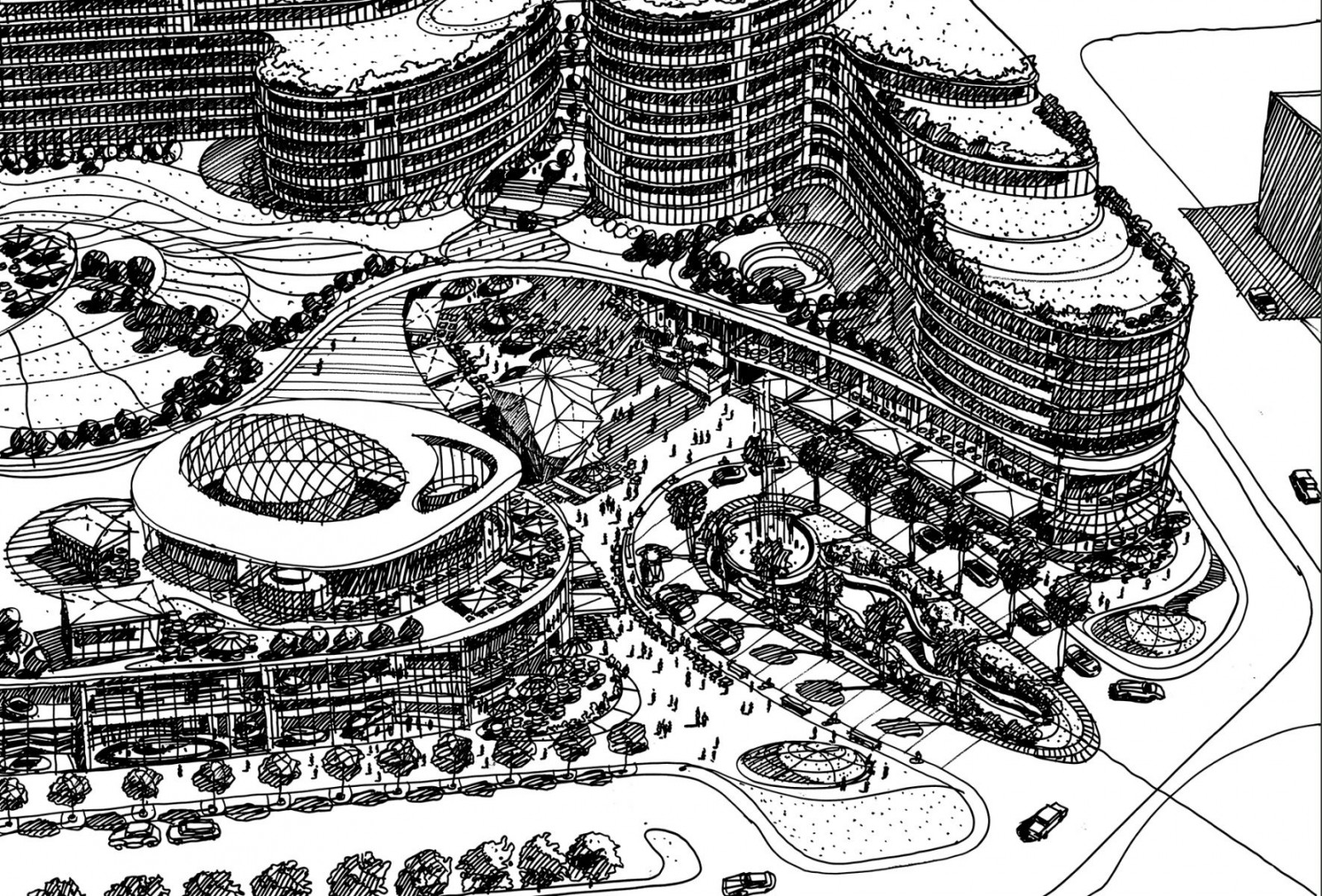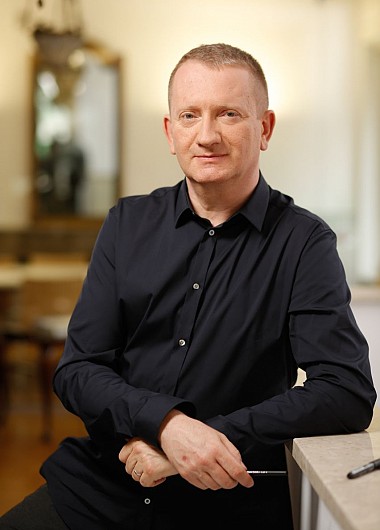 Bose International Planning and Architecture
Marek Tryzybowicz
Partner, Design Director + CoFounder
Marek Tryzybowicz was born in Warsaw. After studying Architecture at Technical University of Warsaw he moved to United States to study at The University of Texas at Arlington School of Architecture and in 1988 gained a Master's Degree in Architecture.
After graduation Marek was designing with Hellmuth, Obata and Kasabaum (HOK) Dallas for sixteen years and later, as Vice President and Design Director of HOK Berlin and Warsaw. Marek was designing landmark office-, retail- and multi-functional developments in USA, Asia and Europe.
In 2002 he co-founded Bose International Planning and Architecture, now international architectural group with offices in Warsaw, Dubai, New Delhi, Santa Fe and Shanghai with projects in 23 countries in Europe, North America, Asia and in the Middle East.
Over the past fifteen years Marek has designed architectural concepts of realized, award winning, masterplans, large multifunctional retail, office, residential and entertainment based developments in Europe, Middle East and Asia.
Marek's designed realized commercial projects received several professional awards including:
ICSC European Shopping Centre Awards
Central & Eastern Europe Real Estate Quality Awards
Construction Journal Awards
Competition of the International Council of Shopping Center (ICSC)
CEE Retail Real Estate Awards
CEE Green Building Awards EuropaProperty
European Property Awards.
Other Awards of Marek Tryzybowicz
Design Competition, German Railways Executive Headquarters, Berlin, 2000
Design Competition, Sony Music European Headquarters, Berlin, 2000
AIA Design Award, Wilan´ow Master Plan, American Inst. of Architects, 2000
Award of Excellence – American Society of Architectural Perspectives, 1996
Merit Award – American Society of Landscape Architects, 1994
Interior Design Award for Exxon Corporation Interim Headquarters (Irving, TX) from the Institute of Business Design, 1991
Honor Award – American Society of Landscape Architects, 1990
Diploma d'Honneur – International Union of Architects, 1986
Citations – Ken Roberts Memorial Delineation Competitions, 1988, 1990
Design Competition, Dortmund Rail, Mixed-use development for Sonae, Berlin, London 2001
In 2006 Marek was appointed in design director capacity by Dubai based MAF Shopping Malls LLC ("MAFSM") until end of 2008 to provide Bose International concept and master planning services on MAF portfolio of retail mix use projects in the U.A.E and in the Middle East Region.
Marek'designed  key European projects include: Nimbus in Warsaw, Poland, Eurovea in Bratislava, Slovakia; Palladium in Prague, Czech Republic;  Poznan City Center and Integrated Transportation Center in Poznan, Poland; Galeria Korona in Kielce, Poland; Maritimo Shopping Center in Constanta, Romania; Silesia City Center , Silesia City Center extension in Katowice, Poland; Bonarka in Cracow, Poland, Galeria Amber in Kalisz, Poland and revitalizations of Klif Shopping Centers in Warsaw and Gdynia, Poland.
The realized concepts in the Middle East include: Alexandria City Center Extension in Egypt and Deira City Center Refurbishment in Dubai, The United Arab Emirates.
The realized designs in India include: Rohini Commercial Rohini, Orchid Agora, Delhi and Noida Commercial, Noida.
Since the beginning of 2012, Marek is also leading BI concept design services for multifunctional developments in China.
Marek Tryzybowicz is registered architect in Germany and Poland.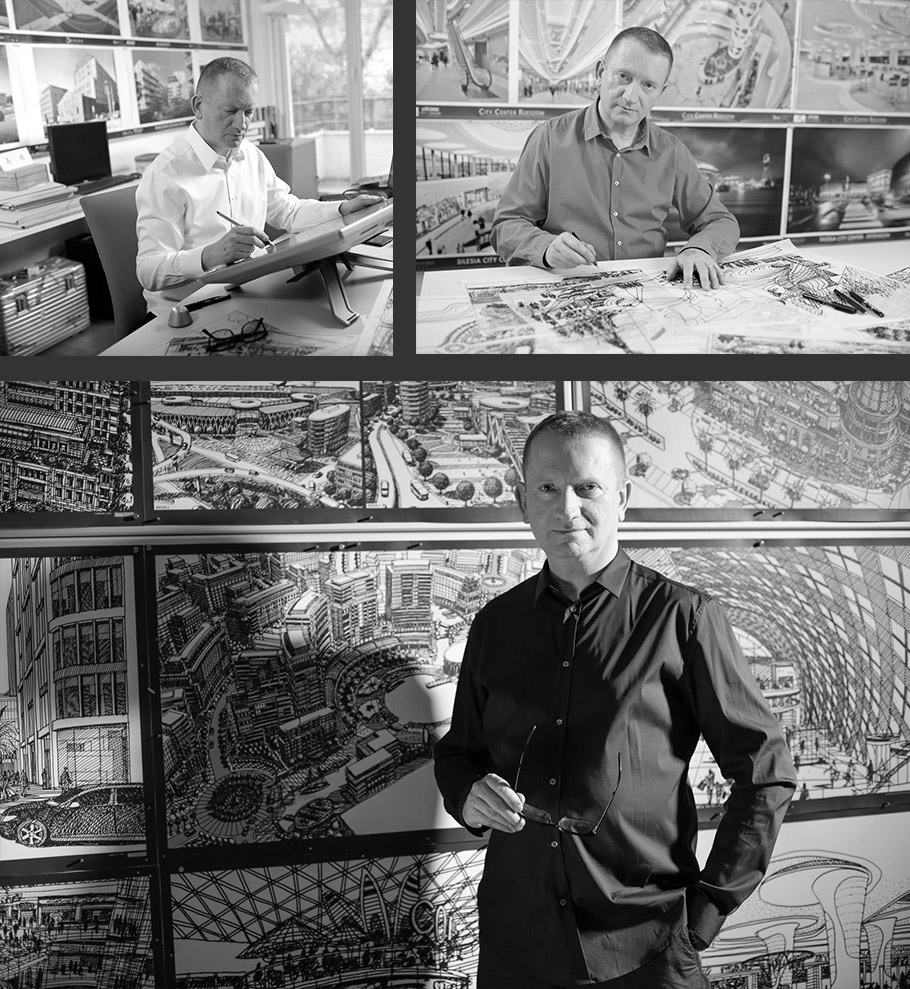 Exhibitions:
Architectural Concepts at PROM Kultury Saska Kepa, Warszawa, Poland
Exhibition run 7. 01. 2016 - 26. 01. 2016
Architectural Concepts as part of Commercial Development, Poznań, Poland
The Exhibition was a part of "First Stage Of The Sound Investment" THE THIRD EDITION OF THE CONFERENCE "PROJECT INVESTOR" in IBB ANDERSIA POZNAN HOTEL on 13.10.2015.
Latest Lectures and Speeches:
7th  Annual ABSL Conference Transforming Ourselves. Changing the World.
Marek Tryzybowicz was one of the speakers on 7th ABSL Conference. The event was held at The International Conference Centre in Katowice, Poland on 28-29 June 2016.
4 DESIGN DAYS
Marek Tryzybowicz was a panelist during 4 Design Days panel discussions. The event was held at The International Conference Centre, Katowice in Poland on 11-14.02.2016.
High Streets - Missing Formula in the City Centers. Quest for shared Vision - conference by Bose International
Marek Tryzybowicz  lectured and had a presentation on:
"High Streets - Missing Formula in the City Centers. Quest for shared Vision" on January 14 at PROM Kultury Saska Kępa.
ArchCEE 2015- Leaders in Architecture - Warsaw, Poland
Marek Tryzybowicz lectured and had a presentation on "Commercial Mix Use Developments - Evolution as a Result of Economic Changes and Increasing Attractiveness for the City Centers".
Marek  was a panelist in the debate "Development of Architecture as a Business in CEE & CIS Region. Where do we stand, what obstacles we face and what opportunities should we be on lookout for"
Retail Development Conference 2015 - Chongqing, China
Marek Tryzybowicz lectured and had a presentation on:    
"How Architecture Design Impacts Retail Environment - Value of good Architecture in Commercial Design "
Rzeczpospolita Conference 2015- Refurbishment and Commercial Redevelopment in Retail - Warsaw, Poland
Marek Tryzybowicz had a presentation on:    
"Centra handlowe wpisane w idee miasta- potencjał miejsc dawnej świetności"
Shanghai 2013 The 6th International Symposium on Development Planning and Design of Contemporary Retail & Mixed-Use Projects- Shanghai, China
Marek Tryzybowicz had a presentation on:    
"Large Scale Commercially Based Mixed Use Developments – an opportunity for urban renewal in a context of urban growth of Chinese cites"
Kielce University Of Technology- Special Lecture 2014 - Kielce, Poland
Marek Tryzybowicz had a presentation on:    
"City Centers in The  Urban Context"
Property Forum 2014 - Warsaw, Poland
Marek Tryzybowicz was a panelist in the debate "Is it the end of the big shopping centers era?"
Conference Mall of China- Shenzhen, China
Marek Tryzybowicz had a presentation on:    
" Open City Walk Concept- constrains and advantages"
11th Annual Conference Mall of China- International Symposium 2013 - Beijing, China
Warsaw University Of Technology- Faculty of Architecture- Visiting Critic - Warsaw, Poland
International publications:
CNBC: 2013/5 -Interview With Marek Tryzybowicz
Turkey-Real Estate  and Europa-Real Estate: 2013/5 -Interview With Marek Tryzybowicz
Architektura Muratror: 2012/11 - Galeria Korona Kielce in Poland; Silesia City Center- extension in Katowice, Poland; article about Marek Tryzybowicz
Świat Architektury: 2011/12 - Silesia City Center Extension in Katowice, Poland
Świat Architektury: 2012/7- Galeria Korona in Kielce, Polnad
Świat Architektury: 2012/9- Integrated Transportation Center- Poznań Główny in Poznan, Poland
Świat Architektury: 2013/1- Galeria Rzeszow in Rzeszów, Poland
Świat Architektury: 2013/1- Dom Mody Klif in Warsaw, Poland
Świat Architektury: 2014/1- Interview with Marek Tryzybowicz
Świat Architektury: 2014/6- Galeria Amber in Kalisz, Poland
Świat Architektury: 2015/3 - Interview with Marek Tryzybowicz
Inwestor: 2007/11 – Defilad Square, Warsaw
Inwestor: 2009/11- Interview with Marek Tryzybowicz
Inwestor: 2011/3- Integrated Transportation Center- Poznań Główny in Poznan, Poland
Inwestor: 2011/11- Galeria Amber in Kalisz, Poland, Pasaz Grunwaldzki-extension in Wrocław, Poland; Silesia City Center- Extension in Katowice, Poland; Eurovea in Bratislava, Slovakia
Inwestor: 2012/11- Integrated Transportation Center- Poznań Główny in Poznan, Poland
Inwestor: 2013/2- Nimbus office Tower in Warsaw, Poland
Wnetrza Publiczne: 2013/1- Integrated Transportation Center- Poznań Główny in Poznan, Poland
Niezbędnik Profesjonalisty: 2013- Interview with Marek Tryzybowicz
Gazeta finansowa- financial journal: 2015/3- Interview with Marek Tryzybowicz
Europaproperty website: 2015 "Retail Shopping Centers in the Contemporary Urban Fabric"
Europaproperty website: 2015 "The Warsaw City development"
Europaproperty website: 2015 "Dom Towarowy Bracia Jabłkowscy"
Property Design website: 2014 "Football Stars Thematic Museum – Qatar"
Eurobuild website: 2015 "The Role of Concept Architect in the Property Development Process"
"Shopping Mall II" Hi Design Publishing
Project Presentation- Silesia City Center- Extension in Katowice, Poland
"Shopping Mall III" Hi Design Publishing
Book Cover- Galeria Korona in Kielce, Poland
Book Preface- by Marek Tryzybowicz
Project Presentation- Galeria Korona in Kielce, Poland
"Shopping Mall IV" Hi Design Publishing
Project Presentation- Palladium in Prague, Czech Republic ; Klif- interior refurbishment in Warsaw, Poland
"Mixed Use Building" Hi Design Publishing
Project Presentation- Eurovea in Bratislava, Slovakia
"Displaying Magic Space" Design Vision
Book Preface- by Marek Tryzybowicz
Project Presentation- Silesia City Center- Extension in Katowice, Poland ; Galeria Rzeszów in Rzeszów, Poland ; Klif- interior refurbishment in Warsaw, Poland